LEEN !


minor she/her sudanese, fem mus clowngirl ENG/ARABIC OK




DNI
BASIC DNI! islamophobes, dreamstans, insane k-pop stans, nsfw acc and racists
BYI
I am NOT diagnosed with any mental or physical problems. I say things like "rah" or "YARGH" a lot

you CAN vent to me, though, I wouldn't be able to give you the best replies. I try my best though! I'm also hesitant to call anyone a friend. (UPDATE) im ok with gore pics/videos!! just as long as they're marked as spoiler or the video is not super long. I am not interested in any romantic relationship, i say "i love you" or "i love you too" as a friend. I'm always available from 4 PM EST to 11 PM EST!

EXTRA
i speak arabic but it takes a while for me to read in arabic, i cant spell in arabic too... UK English or American english is OK with me too!!! i make art but i dont quite show it as much since im not confident as much with it! if you want to see it you can ask me :) if you have anything to say to me please say it right away!
music1
Hatsune Miku
, Kagamine Len
, Kagamine Rin
, GUMI, PinocchioP, DECO*27, Ayase, Utsu-P, Kikuo
anime
serial experiments lain, evangelion, sailor moon
music2

Skindred, Tchaikovsky, GRLwood, Gorillaz, Pavement


Hello, Happy World!, Raise a Suilen, Poppin' party, Morfonica, Pastel*Palettes, MORE MORE JUMP! WonderlandxShowtime,

















FOREVER ANTI-LEEN! ANTI-LEEN! ANTI-LEEN!

leen's gallery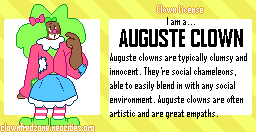 lalalalalalalaaaaaa!!!